YES, GEARS RENTS BIKES!
Maybe you don't own a bike but your friend has invited you for an afternoon joyride along the bike path. Maybe you are flying in from out of town and you prefer to leave your bike at home but still want to ride while you're here. Or, maybe you are doing a charity ride and you want something a little lighter and faster than your knobby-tired mountain bike. Gears rents many different styles of Urban bike, however there are a few types of bikes and scenarios we are not equipped for.
Gears does not rent off-road/mountain bikes, nor do we rent long-term touring type bikes. Our rentals are designed to satisfy the needs of the single day, urban explorer.
​
Our rental charges are a per/calendar day fee and there are no exceptions. If your circumstance requires you to take the bike and not return it until the following day, full rental charges will apply for each calendar day you have the bike regardless of time.
COMFORT & ROAD HYBRID $35/DAY (open to close)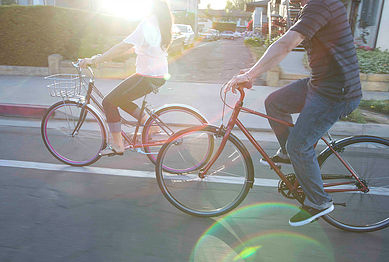 "I want to ride in an upright position and I would like to be as comfortable as possible."
A comfort hybrid is ideal for a leisurely ride along the bike path and for those individuals who enjoy a comfortable and upright cycling position.
​
"I want to ride for fitness or pleasure on the road and maybe on gravel paths."
A road hybrid is ideal for an active ride along the bike path or on the road and for those individuals who enjoy a (slightly) leaning forward cycling position.
ELECTRIC URBAN (eBike) $75/DAY (open to close)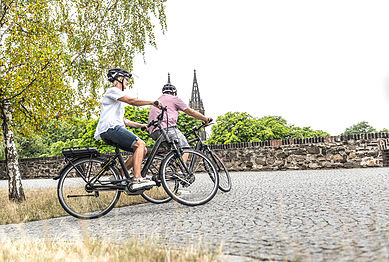 "I'm interested in trying a new, revolutionary, technology and am wondering how this new type of bike can benefit me long term?"
​
An electric bike will allow you to keep up with a group you could not normally ride with, it will take you greater distances with less effort, it provides 100% confidence and success.
Electric bikes of all kinds extend your entertainment and enjoyment value, it's like having a tail wind all the time.

ROAD BIKE $75/DAY (open to close)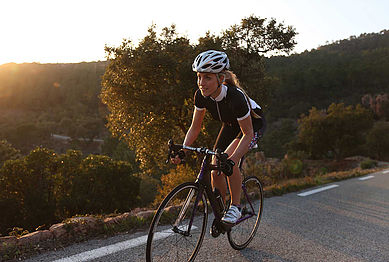 "I am a fit and flexible individual who wants to ride a longer distance as fast as possible on the road."
A road bike is ideal for a longer, faster and maybe more competitive ride on the road and for those individuals who enjoy a more forward and aerodynamic cycling position and a bike with drop handlebars.

INCLUDED WITH YOUR BIKE RENTAL
Along with your rental bike, the following items are also included in the rental fee:
Bike helmet, if you do not have your own
Basic bike sizing, ensuring you are riding the correct size bike, and seat height
We are unable to attach additional accessories to our bikes, including child seats

WHAT TO BRING BEFORE YOU RENT YOUR BIKE
Before visiting your local GEARS Bike Shop to rent a bike, please make sure you have the following:
Drivers License or Photo I.D.
Credit Card (Your card will be pre-authorized for the retail amount of the bike you are renting, please ensure your card has the necessary credit to cover this amount. Most of the hybrids we rent are $500-$700, road bikes $1500, and electric bikes $3000)
Water Bottle, Running Shoes, Comfortable Clothing
(Optional) Clipless Pedals / your shoes, if you are renting a road bike and have experience with clipping in/out
​Riding bicycles has inherent risk, you will be required to sign a waiver before heading out with your rental. In addition you assume the risk and are wholly responsible for the bike against theft and damage, while it is in your care.